Top 30 Films of the Summer 1997 Box Office
(estimated final grosses in millions)
#
Title
Gross
1st Wk %
Per Scrn
Distributor
Total
Opening
1
Men in Black
$ 250.0
$ 51.1
20.43
$ 78,616
Sony
2
The Lost World
230.0
92.7
40.32
64,236
Universal
3
Air Force One
174.0
37.1
21.34
58,370
Sony
4
My Best Friend's Wedding
125.0
21.7
17.34
55,979
Sony
5
Face/Off
113.0
23.4
20.70
38,758
Paramount
6
Batman & Robin
107.3
42.9
39.96
36,474
Warner Bros.
7
George of the Jungle
103.0
16.1
15.65
38,991
Buena Vista
8
Contact
102.0
20.6
20.18
44,080
Warner Bros.
9
Con Air
101.1
24.1
23.87
34,373
Buena Vista
10
Hercules
100.0
21.5
21.45
34,130
Buena Vista
11
Conspiracy Theory
78.0
19.3
24.76
27,798
Warner Bros.
12
The Fifth Element
63.6
17.0
26.78
25,420
Sony
13
Spawn
55.0
21.2
38.56
21,121
New Line
14
Speed 2 : Cruise Control
48.1
16.2
33.59
18,315
Fox
15
G.I. Jane
48.0
11.1
23.11
23,494
Buena Vista
16
Cop Land
45.0
13.5
30.02
20,152
Miramax
17
Nothing to Lose
45.0
11.6
25.82
23,835
Buena Vista
18
Money Talks
41.0
10.7
25.99
20,167
New Line
19
Addicted To Love
34.7
11.4
33.01
17,156
Warner Bros.
20
Picture Perfect
31.1
7.8
25.11
17,992
Fox
21
Event Horizon
29.0
9.5
32.80
12,549
Paramount
22
Fathers' Day
28.7
8.8
30.62
11,432
Warner Bros.
23
Out to Sea
28.0
5.9
21.03
16,118
Fox
24
Mimic
27.0
7.8
28.96
11,973
Miramax
25
Air Bud
24.5
4.9
19.91
13,200
Buena Vista
26
Good Burger
23.0
7.1
30.69
11,833
Paramount
27
Gone Fishin'
19.8
5.8
29.21
10,697
Buena Vista
28
How To Be A Player
14.0
4.2
30.05
18,519
Gramercy
29
Trial and Error
13.6
4.9
36.13
5,906
New Line
30
Leave It to Beaver
11.0
3.3
29.57
5,836
Universal
SUMMER once again was filled with big-budgeted, effects-laden, disposable films that fought for ticket dollars to justify their increasing costs. After a promising start in May, the box office cooled down in the all-important month of June as would-be blockbusters failed to reach expectations. Luckily, July and August were much stronger than usual, due in part to a string of star-driven hits rarely seen in late summer, and allowed the Summer 1997 season to finish with a record $2.246B. But don't let that statistic fool you. Admissions were down this summer for the third year in a row meaning that higher ticket prices caused the record dollar amount. Ten films crossed or will cross the $100M mark - one more than last summer. Sony was the clear winner among distributors claiming three of the four highest-grossing films of the season.
Sony's The Fifth Element kicked off the season on May 9th with a strong opening and finished with $63.6M. Although many have labeled it a summer loser, it actually did well for Sony since Element is a French-financed film and the studio only paid for North American distribution rights and not the entire budget. The next summer story was The Lost World which was by far the frontrunner when the season started. It broke nearly every record in the book when it launched over Memorial Day weekend and in anticipation of dinofever, all the other studios decided not to compete by scheduling their event films weeks after the dinosequel's debut. That was a bad decision since World depreciated quickly and another big picture could have survived against it.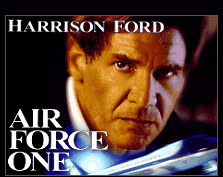 Con Air opened with a bang knocking Spielberg's dinosaurs out of the number one spot after just two weeks and went on to make over $100M. The other big action offering Speed 2 opened weaker than Fox had hoped for and sank instantly. Warner Bros. unleashed Batman & Robin next which was supposed to be the next big blockbuster of the summer but it also sputtered and nosedived becoming by far the lowest-grossing, not to mention most expensive, of the franchise. Opening day and date with the dynamic duo was My Best Friend's Wedding which put Julia Roberts back in the hot seat in Hollywood by doing what nobody would have predicted - outgrossing the Batflick. Next came Face/Off, which showed much stamina and was a crowd-pleaser, and Hercules which could have used more muscle and put an end to a dismal June.
The month of July brought what would become the highest-grossing picture of the year, Men in Black. After a month of disappointing grosses by sequels and the usual summer fare, July brought better-than-expected performances by MIB, Contact, George of the Jungle, and Air Force One. August continued the summer's winning ways with the surprisingly explosive opening of Spawn, which was followed by A-list stars headlining movies like Conspiracy Theory, Cop Land, and G.I. Jane.
As always, there were many surprises. Who would have guessed that the comedy dream team of Robin Williams and Billy Crystal would have been beaten at the ticket counter by comedy teams like Ryan/Broderick, Lawrence/Robbins, and most surprisingly Tucker/Sheen. Plus Brendan Fraser can boast about how his George of the Jungle destroyed Stallone, Gibson, Moore, Willis, Bullock, and Williams at the box office. Harrison Ford and Julia Roberts put their careers back on track after not scoring a blockbuster in a few years. John Travolta, Nicolas Cage, Will Smith, and Jodie Foster continued their winning ways and will no doubt demand higher salaries.
Although Sony is rejoicing with its huge margin of victory, Disney is laughing all the way to the bank as well. It had only three titles in the top ten (none in the top five) but has international rights to Face/Off and Air Force One which means it will distribute five of the top ten summer films in overseas markets. Disney had seven releases finish in the top thirty, leading all distributors, while Warners claimed five. In market share, Sony led with 26.4% followed by Disney (19%), Warners (15.5%), Universal (12.3%), and Paramount (8.9%).
---
Last Updated : October 19, 1997

Send comments to Gitesh Pandya at gpandya@boxofficeguru.com